Comments

22
GTA Online updates stopped and Red Dead 3 on the way?
Ad blocker interference detected!
Wikia is a free-to-use site that makes money from advertising. We have a modified experience for viewers using ad blockers

Wikia is not accessible if you've made further modifications. Remove the custom ad blocker rule(s) and the page will load as expected.
Hey people,
So today, if you're not already up to scratch with Rockstar Games, or better still, Facebook in general, you may be aware that
Rockstar Games
just recently replaced the yellow/black themed Rockstar Games logo with a red/black themed one - these colors being associated with the Red Dead franchise.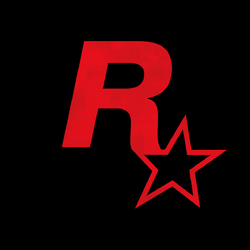 They also replaced the original GTA Online: Bikers cover photo with a reversed color scheme of the red/black themed logo.
What do we think? Personally, I think a logo change - moving away from the yellow/black theme typically associated with the GTA series itself - is a sign that they're scrapping GTA Online updates and moving onto the next Red Dead game - could this be it? With GTA Online: Bikers being the latest update, and tonnes of rumors and theories flying around about that being the last DLC, does this significant change hit the nail on the head? Spread your thoughts in the comments below. Monk Talk 13:15, October 16, 2016 (UTC)