Wow! It's been a while since a post like this has been made! I've been slacking off a bit lately myself, so I figured I should start with a news blog post. So, the Lowriders: Custom Classics was released yesterday, and with it brought a few neat little trinkets into the game.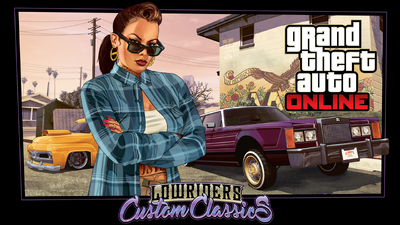 For vehicles, we got the Faction Custom Donk, a modified version of the Faction, the Custom Slamvan, a lowrider version of the Slamvan, and the Classic Virgo, a lowrider from Grand Theft Auto IV. As far as weapons go, there was a Double-Barrel Shotgun, and a Compact Rifle. There was also several new clothing items, that are various urban styles. 
I personally really like it, and the Doubled-Barrel Shotgun, Classic Virgo and clothing are pretty great.