The GTA V Wikia Awards are The GTA Wiki community's official awards for Rockstar's latest entry in the series, Grand Theft Auto V.
HERE BE SPOILERS!
If you haven't yet played the game, then scroll down no further as there's some pretty serious story spoilers in this poll.
The polls are now closed! Check below for the winners!
Categories
Best Main Character
Michael Wins with 194 Votes!
Best Non-playable Character
Lamar Wins with 222 Votes!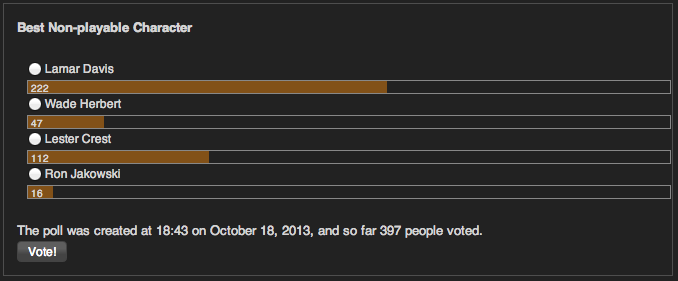 Most Annoying Character
Fabien Wins with 277 Votes!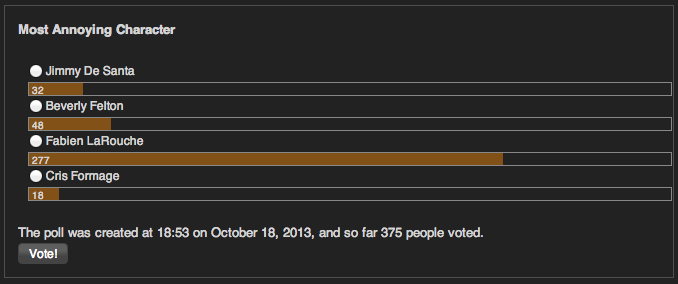 Most Shocking Moment
Trevor Killing Johnny Wins with 278 Votes!
Best Mission
The Big Score Wins with 194 Votes!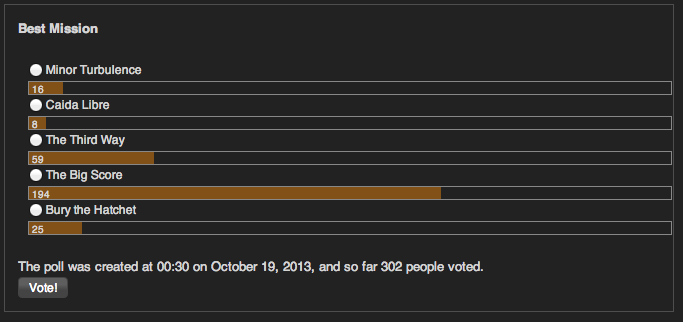 Best New Weapon
Jerry Can Wins with 185 Votes!
Best Vehicle
Truffade Adder Wins with 206 Votes!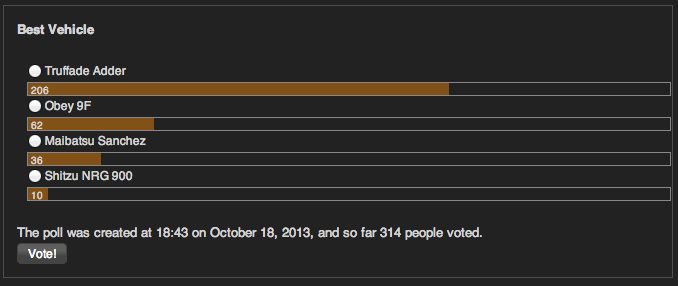 Best Sport
Skydiving Wins with 174 Votes!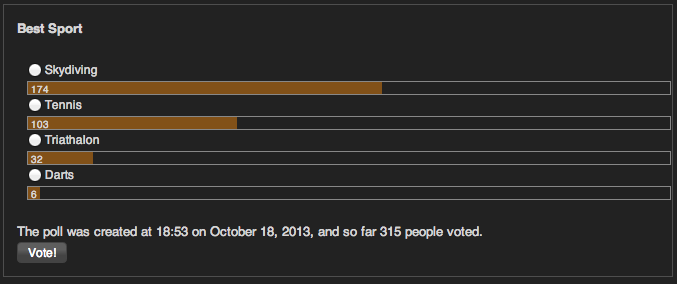 Funniest Moment
Franklin laughing at Trevor tripping up with 241 Votes!
Best Radio Station
Other Wins with 279 Votes!
Best Cheat
Moon Gravity Wins with 143 Votes!
Favorite Overall GTA Game
GTA V Wins with 246 Votes!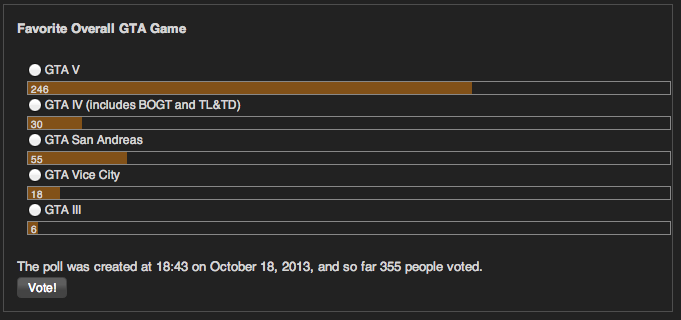 Ad blocker interference detected!
Wikia is a free-to-use site that makes money from advertising. We have a modified experience for viewers using ad blockers

Wikia is not accessible if you've made further modifications. Remove the custom ad blocker rule(s) and the page will load as expected.