"Since Grand Theft Auto III's release on PlayStation 2 in 2001, the Grand Theft Auto franchise has been a mainstay in the gaming industry. And even before the next major iteration in the series – Grand Theft Auto V -- comes out early next year, franchise publisher Take-Two Interactive has revealed some rather staggering news: 125 million copies of Grand Theft Auto games have, to date, been shipped."
―Colin Moriarty, IGN.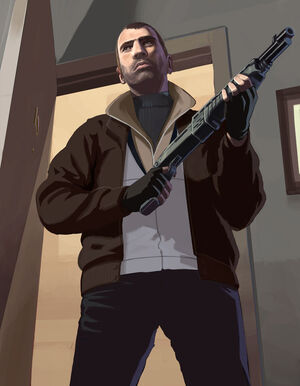 Hello there, fellow GTA-Wikians!
I have very good news for every GTA fan:
Take-Two Interactive (R*'s parent company) has reported that everyone's favorite crime-sandbox 3rd-person shooter, the GTA series, has sold over 125 million copies, as of November 2012. It makes GTA one of the best-selling gaming franchises in history (finally tying with Tetris - which sold the same number of copies).
A previous report in 2011 stated that the series sold 114 million copies at the time, meaning over 11 million copies were sold within a year! It also saves R* from their "little" commercially failure with Max Payne 3, which "only" sold 3 million copies during its first week, and then only 440000 copies in the rest of the year.
On another note, T2 also revealed that GTA IV, the 2nd highest-rated game in history, has sold 25 million, as of 2012.
Source