This is one of the most amazing easter eggs in GTA V. It is based after a popular video posted by a crazy happy guy in 2008 shortly after GTA IV was released. Now in 2013, R* recognized the video and bought this to GTA V. At one time, when switching to Trevor outside missions. He will be in a highway pursuing a scooter, screaming the same quotes like the happy guy playing GTA IV.
You can see a detailed video about this easter egg here below: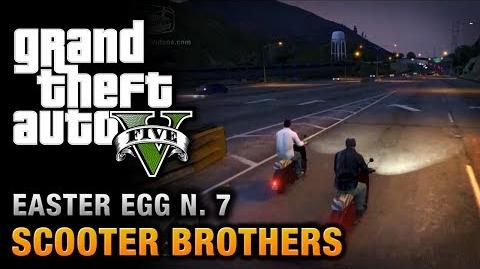 Ad blocker interference detected!
Wikia is a free-to-use site that makes money from advertising. We have a modified experience for viewers using ad blockers

Wikia is not accessible if you've made further modifications. Remove the custom ad blocker rule(s) and the page will load as expected.