Hi guys. I'm Thomas and I'm bringing you the news for Thursday, the 28th November 2013.
Around the GTA World
Great, or I mean, amazing news for GTA San Andreas' fans. Just like the previous games from the 3D Universe, GTA San Andreas isn't far to complete 10 years old and will be released on mobile devices. It was officially announced by Rockstar Games that the game will arrive on mobile advices this December. The game will be available for iOS, Android, Amazon Kindle and the Windows Phone.
"Encompassing Los Santos, San Fierro, Las Venturas and everything in between, Grand Theft Auto: San Andreas has been upgraded for its mobile release. Newly remastered graphics including dynamic and detailed shadows, greater draw distance, an enriched color palette, plus enhanced character and car models make this the best-looking version of San Andreas yet. Grand Theft Auto: San Andreas also features brand new touch controls including contextual control options to display buttons only when you need them and three different control schemes for driving and maneuvering, as well as a reworked checkpoint system for easier progression. Grand Theft Auto: San Andreas for mobile also comes equipped with full controller support, including Made for iOS controller capability on iOS7. It will be available for select iOS, Android, Amazon Kindle and Windows Mobile devices. Stay tuned for more details in the weeks ahead."
— Rockstar Games' description
Grand Theft Auto III was the first game from the GTA series available on mobile devices, during its 10th anniversary in 2011. Grand Theft Auto: Vice City repeated the feat on year later.
For you who don't know how the games work on mobile devices, see the two videos below. They show a detailed gameplay.
GTA III
GTA Vice City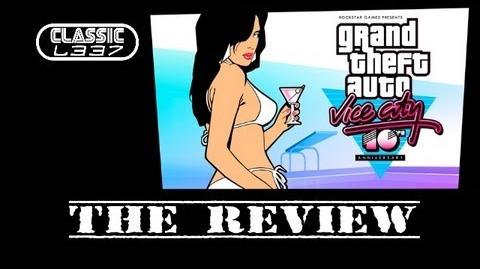 Around the GTA Wiki
The missions in GTA Online are almost done. You can see the page Missions in GTA Online and see the pages missing by the red links. Take a look in the style from the existing pages to see how articles should look like, detailed and organized. All the images present in articles in GTA Online missions are controlled follow the Image policy.
Noticeboard and decisions
The new image policy template is currently being used by the community and seems to be helpful. The opening section in the Community Noticeboard was analyzed by Tom in the last news. My opinion about it is given in the comments.
Thanks for everyone. Next news : 1st December with Cesar A.K.A Mikey Klebbitz.