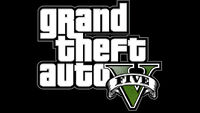 It comes off as little surprise that there would be another Grand Theft Auto game, but today Rockstar Games made it officially by updating their website with a splash graphic that announces Grand Theft Auto V. While little news is known about this release yet, more news will be released on November 2 when the first trailer will come out for this game.
I know that I'm looking forward to seeing what is in the trailer as much as you guys are!
Source
Ad blocker interference detected!
Wikia is a free-to-use site that makes money from advertising. We have a modified experience for viewers using ad blockers

Wikia is not accessible if you've made further modifications. Remove the custom ad blocker rule(s) and the page will load as expected.