TIME NOW IS:NOTE: Please purge the page to update the time.
---
And there you go
This is it. I've achieved my own goal of updating the performance template to every single vehicle and subheadings to most of them (maybe all of them?), but that's the sad reality about all my work here.
As you can see, I have said before that once my proposed goal is done, I've decided to leave this place. Why? Well, a lot of things happened for both personal life and in the wiki, as those who reads the Archive 5 and especially, those who saw this problem some time ago would figure out. Maybe it wasn't easy to keep all these edits in-line to conform the layout changes (mainly, the performance template). However, I've managed to edit almost every vehicle to meet the standards. After all, it's a casual factor.
Now, it's not like I got bored of this place or something like that. It is just that, due to my conditions, I wasn't able to keep any compromise here (seeing that I was formerly an Admin and resigned on my own request. A very unstable moment, hence why). But don't worry. I sometimes think on the positive side where I gave my small percentage to this place and thinking it would make a difference, as well as thinking that I'll be fine after all, no matter what.
I'm sorry for leaving this place like that and sorry for those who wnated to stay here a bit longer, but that's my decision and is for the sake of my own self. Thanks for those users who helped me all this time on the wiki. Without all that support, I haven't reached this so far (almost 7K edits. It's an impressive number for a generic car enthusiast like me :D)
Thank you everyone and keep up the good work, as usual.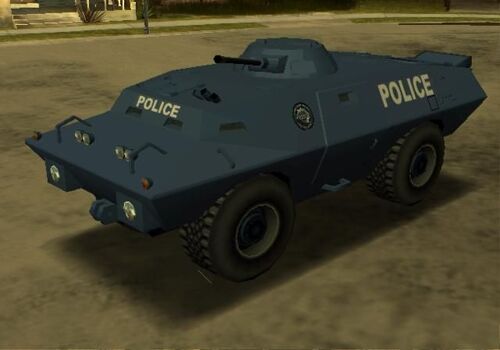 And with all of this, the SWAT Tank N° 160894 is finally decommisioned from its purpose. It can be dismantled, but not forgotten on the memories. Good work, SWAT Tank 160894.