Talk:ExtremoMania/Archive 4
Reply
For some reason the editor never loaded, and I have switched to Monobook to message you. Anyways, per your request on my talkpage, I have removed your rollback rights. Messi1983 00:59, April 26, 2012 (UTC)
Where exactly?
So you're from Philipines, but where exactly in Philipines do you live? The FBI 18:34, April 30, 2012 (UTC)
hi extremo! want to upload images BUT i cant find any policy thingy or any thing related to it when i upload photos. i hv already got 3~4 posts on this policy thing but nobody explains to me how this works. can u? ♦ §↑∟▼Æ╔ ♦ 14:13, May 11, 2012 (UTC)
Help
I've blocked him so there is no longer an issue, so I don't need any help. I know about that Wiki and he isn't copying any info, I think he knows that if he did his Wiki could be shut down. Tom Talk 09:47, July 29, 2012 (UTC)
GTA V Edits
The reason I said that him reverting your edits was justifiable is that the only copied content on that page was the image due to him removing the copied info, and a source link for an image should be added on the image page not the article that the image is featured on. Tom Talk 14:05, August 3, 2012 (UTC)
Hi Sir can you please tell me how to make a cool Sign like your and the User:Dodo8
Thank You thats all.
Thank You
Thank You Sir i was expecting you to reply very well then.
Messages
I don't really get what made you think a message like that to a new user was appropriate but it isn't, it's almost like you're telling them to go to the Grand Theft Wiki. Tom Talk 10:40, August 8, 2012 (UTC)
So now users aren't allowed to even mention GTW? That seems fair. He simply answered his questions, linked him to the pages explaining the situation (that he asked about), and advised him how to avoid plagiarism - he didn't even link to GTW, never mind any sort of advertising. Yes his tone suggested that he agrees that this site is a copy of GTW, but he didn't tell him to not edit here - he even explained how to edit here. There's no rule (or any spirit of any policy) that says this is the only site that people can mention, and any questions about GTW cannot be answered. I can't see any policy that he breached with that comment, so maybe you should Assume Good Faith and not censor any mention of the split. Gboyers talk 11:18, August 8, 2012 (UTC)

He was replying to a message left to me firstly so I think that he should have left it to me to reply. But you can't deny that that message showed a very negative attitude toward this Wiki and could have filled a new users head with very negative views of this Wiki. I never said users can't mention the GTW nor did I mean to imply it. Tom Talk 12:03, August 8, 2012 (UTC)
RE: Vandalism
Uh... oh yeah, I knew that... I'm so stupid. I'll let Jeff know. Thanks for reminding me, Extremo. Ray Leave a message 00:35, August 13, 2012 (UTC)
Am I right when I say that this is part of the Joshualeverburg1 "sockpuppet theatre?" I may not contribute here very often (mostly due to laziness and also with being sick of GTA IV/Episodes, even though I liked them a lot) but, as an admin, I am concerned that he may end up coming onto other wiki's which I am on (such as the ones seen on my userpage) and cause unneeded work for me. Ray Leave a message 00:42, August 13, 2012 (UTC)
I just assume every vandal is JE1 by now. It's not too unreasonable to have a suspicion that it's him, but it could just be someone totally unaffiliated with him. Ray Leave a message 00:51, August 13, 2012 (UTC)
'Sup
Good to see you active again, my brother :) -- ILan (XD • Edits • Home ) 15:25, August 20, 2012 (UTC)
<...>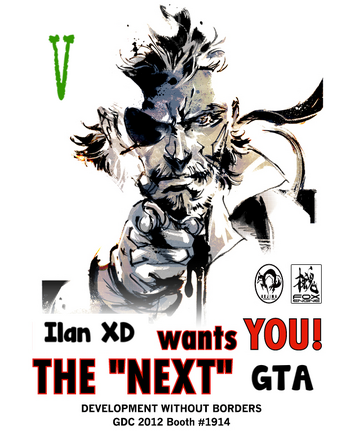 -- ILan (XD • Edits • Home ) 19:34, October 19, 2012 (UTC)
Thanks!
Thanks Extremo for fixing my Talk Page Notice. At the time, I was in a rush, so I updated my notice after Joshualeverburg (now blocked) vandalized my user page. I'm back on this wiki now, after the week of inactivity due to my computer getting f***ed up, again. Now I'm ready to clean up this Wiki and put alot of GTA V info when the new info gets reveiled next month. See Pest Control (GTA V) if you haven't seen the first official artwork for GTA V.
Cheerios,