Welcome
Hi, welcome to GTA Wiki. Thanks for contributing to the Harbouring a Grudge page, and for taking interest in the wiki. Please leave a message on my talk page if I can help with anything, or as alternatives, leave a post on a forum, or refer to the Help pages. -- Bunnyjoke (Talk) 21:02, August 1, 2011
RE:
'sup man!
Awesome work on Grass Roots! We have a manual of style for mission pages, but your work on the page is simply outstanding, as expect from a professional :) -- ILan (XD • Edits • Home ) 20:59, September 20, 2013 (UTC)
Why, thank you! I'll look at the guide and see if I can improve it some...
- JackFrost23 (talk) 21:11, September 20, 2013 (UTC)
Hey man, I also forgot to mention something; we follow a rather strict image policy in both name and license, so please follow it when you'll upload more images. Don't worry 'bout the image you've uploaded already - I'll have them renamed and licensed. -- ILan (XD • Edits • Home ) 16:24, September 21, 2013 (UTC)
Pulling favours
I've restored all of the articles for you. I'd like to keep the page he created, but rather than have full walkthroughs, maybe just have a brief summary and a link to the main article. Let me know what you think about that. Tom Talk 09:06, September 29, 2013 (UTC)
RE: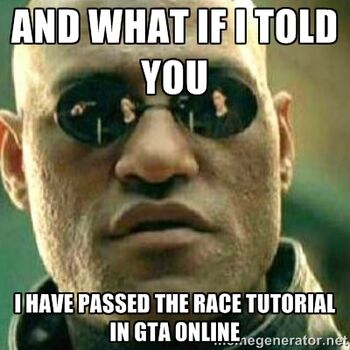 GTA V
'sup man, how are you?
I've seen your blog. So what, you gave up on GTA V and Online? D: