Out of town
I'll be in West Virginia for a week, maybe more. Jeff (talk|stalk) 15:27, June 14, 2013 (UTC)
Help
any kind of good help would u do for meHadisa16 (talk) 05:28, June 15, 2013 (UTC)
Correct
Hi Jeff, I want to know , what are the things that I didn't follow the GTA Wiki rules in it so I can correct my mistakes.Kingrhem (talk) 20:19, June 15, 2013 (UTC)
About the block
Why I was blocked for responding to jbanton's unprovoked pissy comment? I left my first opinion and then was belittled with "do some research" and:
" a view that indicates little research done before speaking. I suggest people do some research before voting if they wish to agree with this statemnt."
He has some sort of issue with me, and I have done nothing to him. If that is how he picks apart everyone then he does not have the temperment to be an admin. I called him insecure for his uncalled for attack on me, and then was met with a 3 day block, (thanks for just one) but he started it. I don't go around looking for fights. In fact me and Dodo have gotten past are conflict and have no problems now. Sasquatch101 (talk) 02:22, June 16, 2013 (UTC)
I was less than happy with JBanton's comment that he's been "tempted to take a dark route", but if you see a fight brewing between you and another user it's best to talk to one of the bureaucrats instead of just laying into him. Can you tell me how all this started? I'm on my way to bed but I'll try to get the problems sorted between the two of you tomorrow. Jeff (talk|stalk) 03:04, June 16, 2013 (UTC)
Archiving the Noticeboard
Hi Jeff, I was thinking after we get Boomer8's purposal finalized, I should archive the community noticeboard because the page is large and up to 10,000 size in bytes.
Mr. T., That's Me! (talk) 15:47, June 17, 2013 (UTC)
Libel
Hey Jeff. I created the Libel page without knowing there's already a page about it (LibEl). I added the content from the original page to the second one and improved it. I think LibEl should be deleted because is not abbreviated as LibEl', but simply Libel (see the logo).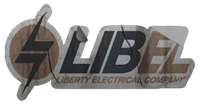 RE: Delete
Hi, sorry about that. I'll make sure I will just add the template at the top for the future. Ciao :) Instulent (talk) 15:55, June 18, 2013 (UTC)
Gurning Chimps page
Why did you revert my edit on the Gurning Chimps page? VEO15's info is wrong.
Gurning Chimp (talk) 16:09, June 18, 2013 (UTC)
There Needs to Rename One Page
I think this page should be renamed to Mr. Johnson 'cause the page 'bout Toni Cipriani's father ain't called Toni Cipriani's father, it's called Mr. Cipriani. So I think there needs to do the same with this page. povke (talk) 18:06, June 19, 2013 (UTC)
Userbox
Hi Jeff, I saw in your profile the userbox "This user doesn't believe in any GTA Myths" , however I liked the userbox ( as I don't believe too ) and I would ask you where I can find it, because I didn't found in the category. Thanks --Thomas0802 (talk-Edits) 16:35, June 19, 2013 (UTC)
Rename
Hi Jeff, there is a page with wrong name. The page is Westen Company Vehicles, it's need to be renamed to Category: Western Company Vehicles. Kingrhem talk 12:09, June 20, 2013 (UTC)
A Particular User...
Hey, Jeff, I should warn you about a particular user: User:Povke.
About seven months ago, this user operated on two accounts: accounts User:Povilas Povke and User:Povke PK. What he used to do that he would edit on his Povke PK, then switch to Povilas Povke then he would revert all of his PPK's edits and vice versa. If I can recall Ilan or Tom blocked both of his accounts for this. He came back under new accounts, such as this this, and this, whick are all blocked.
I suggest we block him, but because he only made five edits and they're not negative, let's just keep a sharp eye on his actions.
Out, Mr. T., That's Me! (talk) 02:56, June 21, 2013 (UTC)
I noticed that no one explained to him that multiple accounts were against the rules, so I left a very clear, very stern explanation on his talk page. I don't really expect him to listen to it (since he should've known he was doing something wrong when his other accounts kept getting blocked), but sometimes it pays to have good faith, and sometimes it's best to warn before punishing because if you don't malcontents whine about "corruption" and "abuse of power" and other such nonsense. Jeff (talk|stalk) 04:24, June 21, 2013 (UTC)
Understood. At first, I saw two accounts named almost the same. I didn't mind it, but when I saw what he was doing, I was about to tell an admin or a bureaucrat, but I saw Ilan blocking him immediately. His edits and undos on his accounts proved his blocking reasons, then he kept on coming back. Now that he hasn't done anything bad and he knows about the multiple accounts rule when/if he reads your warning, it's best to not worry about him/her/it.
Mr. T., That's Me! (talk) 23:41, June 21, 2013 (UTC)
Community Noticeboard problem
Hi Jeff, I'm trying to write my new article (idea) in the community noticeboard but I can't change to the source mode. What happened and what I need to do?
--Thomas0802 (talk-Edits) 08:09, June 21, 2013 (UTC)
No more problem, now it's resolved. --Thomas0802 (talk-Edits) 20:34, June 21, 2013 (UTC)
Hi Jeff. I was thinking that we should separate the Fruit Computers page in to 2 different ones (3D Universe & HD Universe). They have many products in both universes and it might be hard for readers to understand that.Dodo8 Talk
2 photos need deleting
Hey Jeff, could you delete this photo and this photo , as they are both fake.. Ciao Instulent (talk) 08:04, June 22, 2013 (UTC)
Watch Dogs Affiliation
I just checked the community noticeboard and saw that the Watch Dogs Wiki affiliation request failed on account of not getting a 70% vote in favor. The Watch Dogs Wiki logo though is still in the Affiliates section on the main page; so in it probably should be removed. I'm just saying this because I know you're busy much of the time and may not notice. Anyways talk to you soon. Sasquatch101 (talk) 04:06, June 26, 2013 (UTC)
Boomer's block
Hi. I heard about Boomer's block. I don't know how to tell you but... Ilan told me a while ago about what a good editor Winter Moon was. I'm not defending Boomer, but he was quite right in that post. You should encourage Winter Moon to be more active.Dodo8 Talk
Agreed with that. Boomer should have said it kindly, since Winter Moon never said bad things about Boomer. BTW, I think I should stop talking about Winter's demotion. I don't want it to look like I'm saying it because I want to get promoted. :( About that, no matter if WM is demoted or not, do you think I could apply sometime soon? I should ask the other bureaucrats too, though.Dodo8

Talk
Once the current dustup settles I plan to propose raising the staff limit by 1. Like I said before, if GTAV comes out and Winter Moon is still barely active, then maybe Messi and myself will be more inclined to support demoting him. And when someone proposed raising the admin limit by 5, there were some good points made that even if raising it by 5 was too many, 1 or 2 might be good. Jeff (talk|stalk) 20:12, June 28, 2013 (UTC)
Demotion alternative
Hey Jeff. I left a possible alternative to the wintermoon demotion issue. I don't want to get back into it so I just want to let you know its in the comments section of the demotion request. But just for the record, I can apply for admin if wintermoon is demoted right? Once again my whole ideaology is explained in the comments and I think it is at this point the best way to deal with a possible demotion. Thanks, Sasquatch101 (talk) 05:05, June 28, 2013 (UTC)
Demotion Deleted?
Hey Jeff. I just came on tonight and saw that you took down the wintermoon demotion vote. I saw what boomer said and I aggree with you, but after you rightfully filtered the request, why would you remove it? I have no beef with WM. I respect the fact that he is a senior editor here and has done many worthy contributions. Boomers request was not exactly what I would have proposed. So with your blessing, could I craft a proper and respectful alternative to a demotion of wintermoon. It is no secret that I would love to be a possible candidate for admin, but this isn't about that. Wintermoon's situation could be handaled in a way that won't make him feel disrespected, but also allow growth for the wiki. I hope you'll agree to my proposition as I would like to have you and others see my proposal before you make up your mind. ThankyouSasquatch101 (talk) 04:46, June 29, 2013 (UTC)
Can you wait about a week? Messi, Tom and I have to have a talk, and there's something else going on that I have to hear back from Wikia Central about. Like I kept on saying, I'm not opposed to demoting Winter Moon if that's what the community thinks is right, but the prior discussion was turning into a mess of ideas that need to be considered individually and not in the context of demoting someone. I now think we ought to gain community consensus on how to deal with "just barely active" administrators before we vote on demoting Winter Moon. Jeff (talk|stalk) 04:56, June 29, 2013 (UTC)
Yeah Jeff, sure I'll wait a week or so. Also I think it is a great idea to persue a community vote regarding activity requirements. Anyways thanks for being open minded to what my viewpoint is and I hope that this dilemma can be resolved in a way that will be best for the wiki. Thanks. Sasquatch101 (talk) 05:41, June 30, 2013 (UTC)
I think it should be like Dodo said in the previous session, if WM is demoted, the next admin should be a decision from the Admins/Bureaucrats, because every patroller want to get promoted and it wouldn't be normal 7 requests in the page. --Thomas0802 (talk-Edits) 09:54, June 30, 2013 (UTC)
Vandal Report
Hi Jeff. This user is screwing up vehicle page by adding info that is not accurate, and this one edited the Community page changing some votes from polls.Dodo8 Talk
BTW, would you mind to vote on the Flag request?Dodo8

Talk
Hey Jeff
Hey Jey. I just wanted you to know that I am going to submit my request regaurding Wintermoon on the community noticeboard tonight. We spoke last week and you said it would be ok if I wait a week or so before any requests are filed. I just want to let you know first hand because I am doing this with the utmost respect for Wintermoon. At the end of the day I respect the work he has done, and only want that tradition of excellence to continue strongly. Thankyou for your consideration. Sasquatch101 (talk) 04:20, July 6, 2013 (UTC)
The request fails
Hey Jeff. The demotion of Wintermoon looks dead. I know he has done nothing wrong but I dont think he even cares about being an admin anymore. Could there be a new section with part-time admins in the GTA Wiki Staff? I'm just thinking out loud. I respect the communitys decision and will not push anymore. Sasquatch101 (talk) 03:09, July 7, 2013 (UTC)
The vote's going to run for the official amount of time, through the 11th. After it closes I'll think about what to do. Jeff (talk|stalk) 03:28, July 7, 2013 (UTC)
Understood. Sasquatch101 (talk) 03:51, July 7, 2013 (UTC)
"70% no"
On the current controversial noticeboard topic it says a 70% no vote would achieve demotion, but surely voting against the motion would lead to the motion not being carried? (meaning no demotion) Shouldn't it be 70% in favour that leads to the motion being carried?
Either way, the motion has quite clearly failed. JBanton (Talk | Contribs) 11:31, July 7, 2013 (UTC)
Danny Tamberelli page
Hey Jeff, I made a new page call Danny Tamberelli, I want to upload a image of him, but I only found the image of him on Wikipedia page him, would it be okay if I do that Jeff, let me know okay, so thanks. Cloudkit01 (talk) 14:40, July 8, 2013 (UTC)
RE:
I have just gotten your message and I just want to let you know I'll drop the whole Winter Moon demotion thing since it failed. I'm done with the whole monotony of this dicussion. But I still do think something has to happen so more active patrollers can have a shot for a fair request to become an admin. Boomer8 (talk) 02:03, July 9, 2013 (UTC)
Hmmm, well, I'm fine about it. Dan told me WM logged on recently, and he also responded to his message. If he would atleast participate on the Community Noticeboard from time to time there would be no reason to have him demoted. I also totally agree with the decision. About the "shot" Boomer is talking about, I think we should organize a request on the Community Noticeboard for adding more Staff, but that's not urgent. And after what happened with WM's demotion I don't think anyone wants it too soon. I don't want it either.Dodo8

Talk
Heads up
Hey, Jeff. Some bonehead User:ISlate is running around deleting things from pages and adding garbage like "LOLOLOLOLOLOLOLOLLOLOLOlol" etc. etc.
Take care, man. HebbyDGouchemen (talk here) 14:55, July 10, 2013 (UTC)
Hey Jeff
I was just going through my old talk page messages, and when I got to the end I can honestly say I feel like my reputation means shit on this wiki. It was just last March when I applied for admin, and even though it failed, Messi, Mikey, and Thomas all said they would vote yes in my next request. Then Dodo and I had our run in; and after that everyone has lost respect for me. Now there are admin limits, everyone has lost faith in me and overall I have a VERY unlikely chance at becoming an admin. No BS, do you think I'll ever become an admin? I have created a page for every street in GTA IV w/ cross street discriptions. Plus countless other edits that are of quality. Why does the overall staff not want be to become an admin? I just feel that the staff won't ever give me a chance. I don't know. Whats done is now done and I have to live with it. Sasquatch101 (talk) 03:58, July 12, 2013 (UTC)
I'm going to apologize in advance for this comment, because it's mean spirited and it's going to offend some people, but it has to be put out here.
There's a real maturity issue going on here with the staff and some of the patrollers especially. I've always stood up for people's rights to have opinions, I helped the Winter Moon demotion issue move along, and all I get is accusations that I've got some sleazy motivation to protect him. The motion wasn't popular, it didn't come close to passing, and frankly, when the few people who voted in favor of the demotion then go high five each other and celebrate how awesome they are for "standing up to the bureaucrats", it's damned obnoxious. People don't seem to know the difference between "adding content" and "adding unnecessary and redundant categories to everything". People are using these friends lists to form cliques and get back at each other over disagreements by removing each other from them. Boomer and Dodo acted so aggressive and suspicious during the initial demotion request against WM that Messi asked Wikia to run a checkuser on them because we thought they might be the same person. I blocked Thomas and undid it 15 minutes later, but Thomas's English is so poor that he didn't understand me when I told him he was unblocked, both he and Boomer are inches away from having demotion requests filed against them.
And I'm just disgusted with the wiki right now and completely not in the mood to edit, let alone try and make policy proposals to let people run for administrator positions, especially since I'd be voting 'no' on just about any RfA anyway.
I strongly suggest you and all the other patrollers drop the subject of admins for a long while, and by 'long while' I mean 'until GTA5 comes out and we see what kind of vandalism load we're dealing with'.
Yes, I was supporting WM's demotion because he didn't edited for one month, but sincerely I was not doing it to get promoted. Right now I don't want to. I just realised a few days ago that I blame you for my mistake of having a bad behaviour. Sincerely it would be better for all of us to remain a patroller, school year is starting and we have to learn a lot for the exams that will decide our highschool. I won't have time to visit the wiki too much. You can go on with the checkuser thing, convince yourself I'm not lying. Shit.Dodo8

Talk
Ok, can we stop this WM demotion/patroller promotion thing? It's getting annoying. And Sasquatch, don't be so offensed, I'm agreed with McJeff that most of your edits are adding categories and adding pages that have nothing to do with GTA (PS4, Xbox One), awful grammar also (Cemetarys). And let me remind you that I only said that you weren't prepared for the job, then you continued the fight after I stopped. Let's drop the stick. I will.Dodo8

Talk
Dodo why are you jummping on me about BS grammatical errors that are one in a thousand. Not to mention your grammar isn't that pretty neither; I just don't see the need in needling someone over it. I don't want to get into it with you Dodo, I was talking to Jeff first.

Jeff, why is it that I am so disliked by just about everyone? If you think I shouldn't be an admin based on the edits I have made then that is just not true. I make quality articles (every street in GTA 4). I don't just add pointless categories like male/female categories that everyone has jumped on. So Jeff I'll leave it at that, because I won't be distracted from my patrolled duties by the hopes of being an admin anymore. Sasquatch101 (talk) 18:30, July 12, 2013 (UTC)
I hate to intervene into your conversation, but since my name got brought up I guess I'll chime in. Jeff you're obvoiusly holding some grudge against me and I don't know why. I have already messaged you so we can to move on from the WM thing and have not brought anything relating to that subject up since then. Now you're contemplating demoting me! You should take your own advice: Drop the stick and back slowly away from the horse carcass. I am offended that Messi had to ask Wikia to have a checkuser test done on Dodo and I. We are both great contributors and for him to take it to that level is disgraceful. Please don't talk behind my back; if you have something to say, say it to my face. Boomer8 (talk) 06:09, July 14, 2013 (UTC)
There is nothing disgraceful about asking for a checkuser to make sure that two users are not the same. When two users have the number 8 at the end of their name, agree with each other nearly all of the time, then I had to make sure that you two were not sockpuppets. There is nothing disgraceful about checking that. I was doing it for the good of the wiki, cause we cannot have sockpuppets on here. Being a patroller who abides by our rules, even you should understand that. Messi1983 (talk) 06:33, July 14, 2013 (UTC)
Horses in GTA V
Will there be Horses in the game
We don't know. Only dogs and deers were shown.
Again, we don't know.
Boomer8
I blocked Boomer for a week for bad attitude. It is bad attitude to deem my checkuser as disgraceful, saying I stooped to another level and this "Please don't talk behind my back; if you have something to say, say it to my face.". If you wish to overturn the block, go ahead, but I suggest he has a week out to reflect and think. Messi1983 (talk) 06:56, July 14, 2013 (UTC)
A week is exactly what our policy said he should get. His first block was for a day. His comment to me, he didn't get blocked for but it was made very clear to him that it was a blockable comment, that would've been 3 days. And so his third offense is for a week. Jeff (talk|stalk) 15:45, July 14, 2013 (UTC)
I'm not sure about this one. What if "Homocide" was a pun on words? Someone should check it. I'd do but I never played GTA III and I don't own it.Dodo8 Talk
Staff page
I noted there are two 'Promotion' sections on the Staff page, and they both pretty much the same (although the first section is more detailed than the second section). Should we remove one or keep the two sections as they were? -- ILan (XD • Edits • Home ) 16:30, July 15, 2013 (UTC)
Bot permission
Hi! I looked up section about granting users new permissions, but I haven't found anything about bots. I was thinking of performing interwiki action between english gtaWiki and polish one. In wikipedias I had to apply for bot flag (in order not to spam in recent changes). How is it done here? As a bot operator I've got experience on wikia as well as on polish wikipedia as WebmajstrBot (over 5000 edits), so I think that changes commited by my bot won't damage this wiki :) OzgaBot (talk) 16:17, July 19, 2013 (UTC)
Possible Absence notice :(
Hi there, in about twenty-four hours time I'll be leaving on a five week holiday. I'll not have Wi-Fi access because I would like to save some cash for GTA and a new HDTV. I may still be able to use the internet via mobile, but my access to editing could drop to minimal at best. I'll try do my best while away and then return to business as usual when I return to the UK on 1st September. JBanton (Talk | Contribs) 10:30, July 20, 2013 (UTC)
Report, again
As I thought we reached enough for today... look at this . --Thomas0802 • (talk • edits) 21:38, August 4, 2013 (UTC)
Editing Franklin's Trivia
Hello, Jeff, there is a slight error, It says: "Franklin is the 2nd African American protagonist in the entire series" when in actuality he's the 4th, the 1st being Carl Johnson, 2nd, Victor Vance, and 3rd, Luis Fernando Lopez . Now, I know both of these men are Dominican, but the Dominican Republic consists of 73% Mulatto, which are African and White European mix. So, with that information, I hope you can help change it if you're an administrator, or direct me to an administrator, so I can convince them in correcting the info, thank you. The clincher (talk) 22:22, August 4, 2013 (UTC)
Apology
I want to give personal apology if I insulted any person, and I'm sorry for violating GTA Wiki policies, and I hope you, and the hole GTA Wiki community give me a second chance. --Kingrhem (Talk • Edits) 23:17, August 4, 2013 (UTC)
Request
Hi Jeff. Could you take away my rollback rights please? It keeps saying "LS11sVaultBoy Admin Patroller" when it should just say "Admin" next to my name on my profile. VaultBoy Tom (Talk | Edits) 16:13, August 8, 2013 (UTC)
Thanks Jeff. VaultBoy Tom (Talk | Edits) 16:35, August 8, 2013 (UTC
Interview request
Hi there Jeff,
I'm currently writing an article on GTA Myths and Sasquatch101 recommended I spoeak to you as something of a myth skeptic. I would be extremely grateful if you could email me at gozaimas[@]btinternet.com so I can send over a few questions on the subject.
Thanks,
SimonParkin
I have an alternate account, McJeff Chat, that I can use for chatting. However, I'm working irregular hours this summer and so I'm not usually at the computer long enough to bother getting into the chatroom. Jeff (talk|stalk) 16:59, August 9, 2013 (UTC)
Hi there Jeff. I'm very eager to ask you a few simple questions about your take on the Bigfoot myth. Would you be able to give me an email address I could use to send some questions across? SimonParkin (talk) 22:34, August 13, 2013 (UTC)
Hi Simon. I don't really have enough to say about the Bigfoot myth to justify an interview - I don't have any connections with the programmers at Rockstar, I'm just a fan of the GTA series. The programmers have said Bigfoot is not in the game, there was no Bigfoot in the data files, and that's why I consider "Bigfoot is not in GTA:SA" to be a fact. Jeff (talk|stalk) 22:52, August 13, 2013 (UTC)
Thanks for the response, Jeff. One quick additional question: there are many players on the Wiki who believe that they have seen Bigfoot in the game on rare in the past. How would you explain what they have seen? SimonParkin (talk) 23:22, August 13, 2013 (UTC)
Either they're mistaken or they're lying. Myth hunters are very determined to believe in myths despite all evidence to the contrary. Perhaps they want the myths to be true so badly that they've managed to trick themselves into seeing things that aren't there, and making connections between things that aren't connected. Maybe they're just lying, stupid, or both - I point you to a user who thought he saw a picture of Bigfoot on the doors of a police car in GTA5 and claimed that that image proved that Bigfoot existed in GTA:SA. Jeff (talk|stalk) 00:11, August 14, 2013 (UTC)
I don't believe in myths either, but there's really a bigfoot on the logo of the LSPD in HD Universe. Some claim that Rockstar will bring the fake myths of GTA: SA to GTA V. Some examples are the sharks (confirmed), bigfoot (partially confirmed), UFOs (an achievement which tells the player to collect spaceship parts), and the Epsilon Cult, which will be interactive in GTA V.Dodo8

Talk