This article or section contains insufficient information and is considered as a Stub. You can help GTA Wiki by expanding it as much as you can.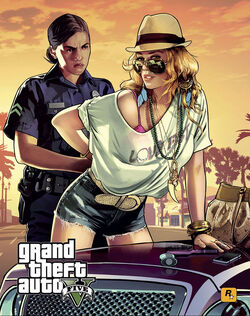 Vasquez is a character in Grand Theft Auto V. She is a female police officer of the LSPD.
Background
Little is currently known about Vasquez, other that she serves as a police officer in the Los Santos Police Department. According to the 2 stripes on her uniform she is the rank of Police Officer 3, the real life LAPD equivelant of corporal.