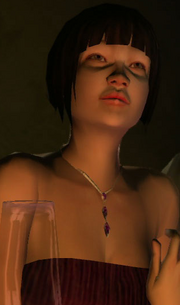 Vera is, along with Katerina, one of the girls in Grand Theft Auto IV that keep Mikhail Faustin company at certain moments, like when he is watching an act in the Perestroika Club. When Dimitri Rascalov and Niko Bellic once came in, Vera and Katerina were ordered to move up so that they could talk about business.
Ad blocker interference detected!
Wikia is a free-to-use site that makes money from advertising. We have a modified experience for viewers using ad blockers

Wikia is not accessible if you've made further modifications. Remove the custom ad blocker rule(s) and the page will load as expected.