"Isn't it time some minds got blown at Vespucci by something other than medical marijuana? A large, open deathmatch in and around the facilities of Vespucci Beach with little cover."
―-Match description
Vespucci Shoreline is a Team Deathmatch featured in Grand Theft Auto Online.
This job was added in the Beach Bum Content Update.
Map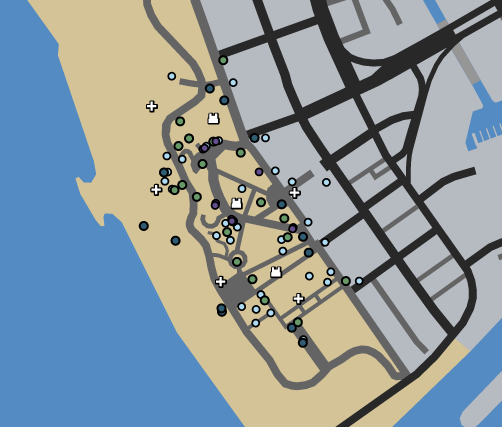 Ad blocker interference detected!
Wikia is a free-to-use site that makes money from advertising. We have a modified experience for viewers using ad blockers

Wikia is not accessible if you've made further modifications. Remove the custom ad blocker rule(s) and the page will load as expected.