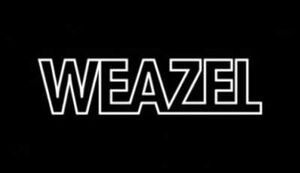 Weazel, also spelled as Weasel, is a fictional television network in Grand Theft Auto: Vice City, Grand Theft Auto: San Andreas, Grand Theft Auto: Liberty City Stories, Grand Theft Auto IV and Grand Theft Auto V.
Description
Originally referenced briefly during radio advertising as the broadcaster of various fictional television shows, Weazel is expanded in Grand Theft Auto IV into a complete television channel, including Weazel News. Weazel is a parody of US TV network Fox Broadcasting Company (as foxes and weazel are both mammals).
The station was originally spelled "Weasel" in GTA Liberty City Stories (the station is not mentioned in written form in GTA Vice City and GTA San Andreas), while the "Weazel" name was officiated in GTA IV.
Programs
GTA Vice City — GTA Liberty City Stories
GTA IV
Viewable
Mentioned
Advertisements
See also
Links