"San Andreas at its most scenic, particularly when it's not raining fire. Race boats down the rapids of Raton Canyon in a point to point that takes you from the Ocean to the Alamo Sea."
―-Race description
Without a Paddle is a Water Race featured in Grand Theft Auto Online. It is available for up to 8 players. Players must race their boats down Cassidy Creek through Raton Canyon from the Alamo Sea to the North Chumash bridge, tackling the waterfall the fast way.
Map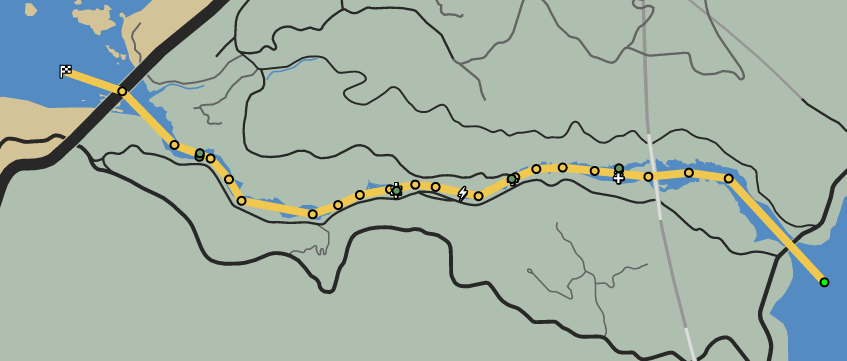 Gallery
Trivia
The race name is a reference to the phrase "Up shit creek, without a paddle".
The race description has the route back-to-front, the race is from the Alamo Sea to the Pacific Ocean.
Ad blocker interference detected!
Wikia is a free-to-use site that makes money from advertising. We have a modified experience for viewers using ad blockers

Wikia is not accessible if you've made further modifications. Remove the custom ad blocker rule(s) and the page will load as expected.