"In the late 80s and early 90s, we thought East Asia would take over the world, starting with some high rise office blocks in West LS. But a decade of economic crisis followed instead. Race like a master of the universe in this short lap circuit around the Wiwang Tower. For cars and bikes."
―Race description.
Wiwang Park is a Land Race featured in Grand Theft Auto Online. Up to 8 players race any vehicle class except utility in a circuit around the WIWANG Tower in Little Seoul. The race was added in The Business Update.
Map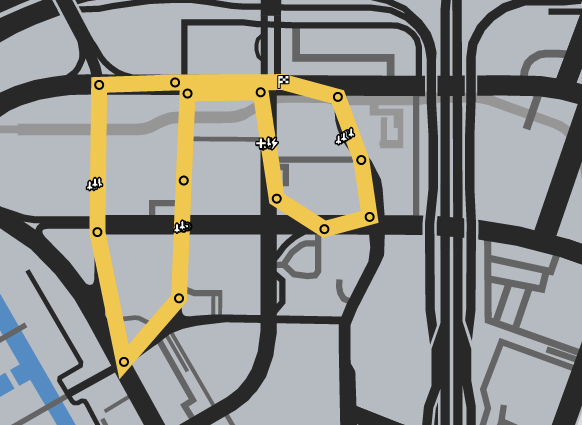 Ad blocker interference detected!
Wikia is a free-to-use site that makes money from advertising. We have a modified experience for viewers using ad blockers

Wikia is not accessible if you've made further modifications. Remove the custom ad blocker rule(s) and the page will load as expected.