World War Ace is a race in Grand Theft Auto: San Andreas.
Description
In this race, Carl Johnson must pilot a Rustler through a series of checkpoints, starting from the runway in Los Santos International Airport. This race can be started by entering the red marker behind a hangar in the Las Venturas Airport, only after the player has purchased the Wang Cars showroom.
The prize for this race, and for all other races in the game is $10,000.
Map
Video Walkthrough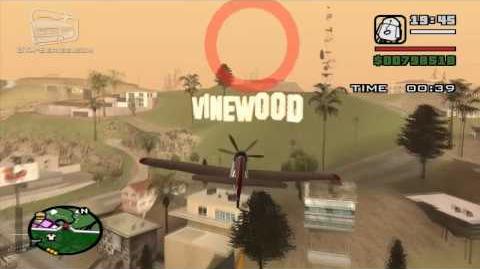 Ad blocker interference detected!
Wikia is a free-to-use site that makes money from advertising. We have a modified experience for viewers using ad blockers

Wikia is not accessible if you've made further modifications. Remove the custom ad blocker rule(s) and the page will load as expected.