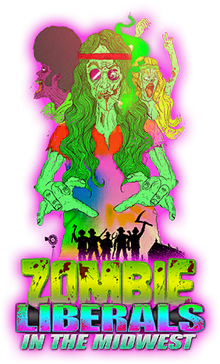 Zombie Liberals in the Midwest is a horror film which poster represent on exclusive T-shirts from Halloween Surprise DLC for Grand Theft Auto Online. According to poster main antogonists in this movie are hippie zombies who resist farmers.
Influence
This film maybe parodied Dawn of the Dead which released in 1978. Events of both movies occured in the Midwest.
Ad blocker interference detected!
Wikia is a free-to-use site that makes money from advertising. We have a modified experience for viewers using ad blockers

Wikia is not accessible if you've made further modifications. Remove the custom ad blocker rule(s) and the page will load as expected.